Yesterday I got my LEGO® Technic Set 42080 * and of course at first I had to test the new Pneumatic parts. Beside the new valves there's a modified pump 6L in the box. It seems it is so new that its picture isn't printed on the box 🙂 It seems as if LEGO® only did some modification at the the outside of the pump. The function is still the same.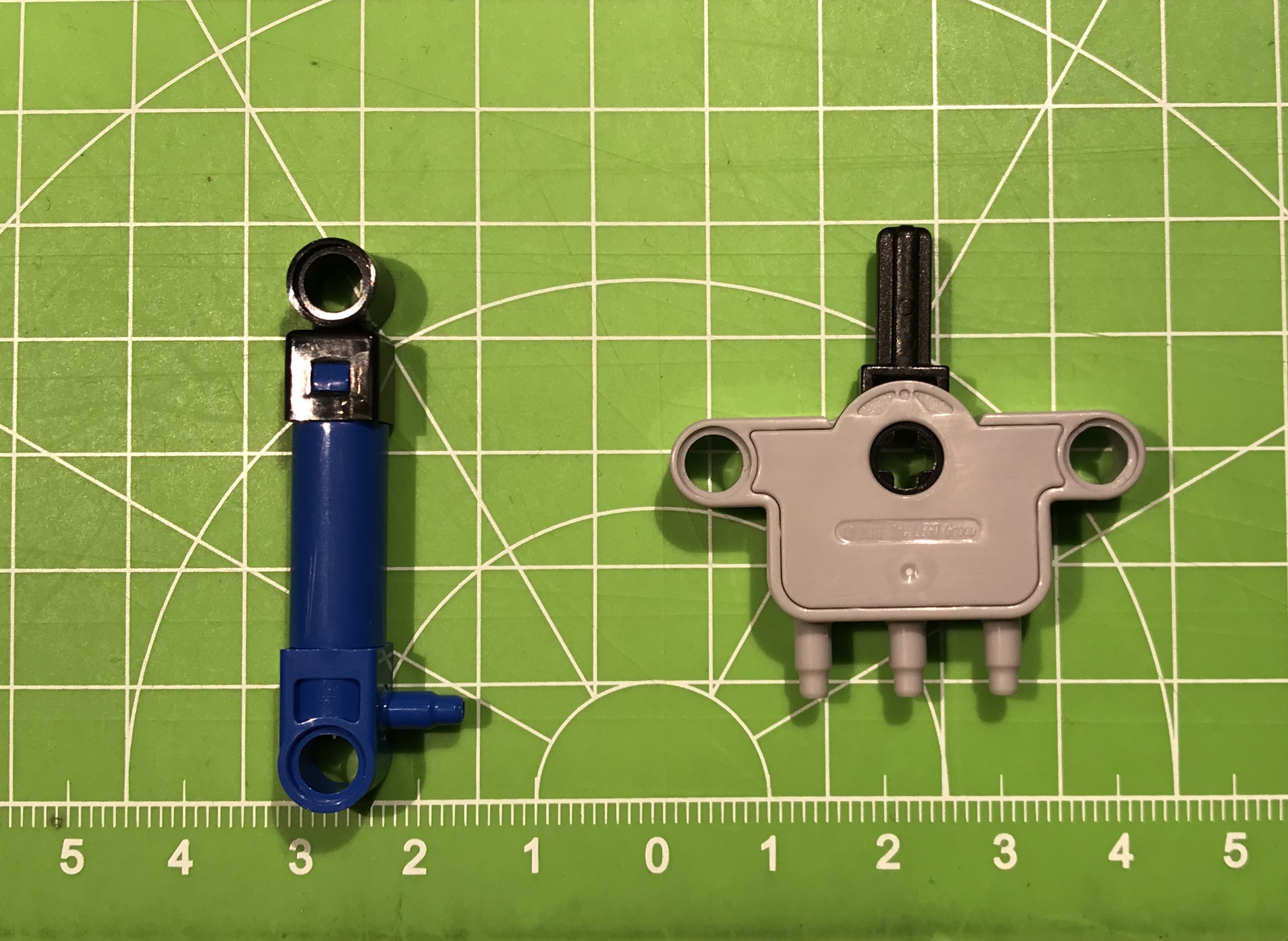 But more important: The new valves. My hope to get a valve with continuously usable lever is gone. The new valve acts mostly like the older ones. Bad news for using with Servo motor: The lever goes only 45 Degree in both directions. But, and that is new, it seems to me that there is a new position between "on" and "off" on which the valve throttles the airflow.
That's all so far. I also made a video showing the new valve in detail.