What will the Mercedes Benz Truck look like in 2045? That's what LEGO® ReBrick asked in their 2015 Technic contest. This is how I think the Truck of the future will look like in 2045.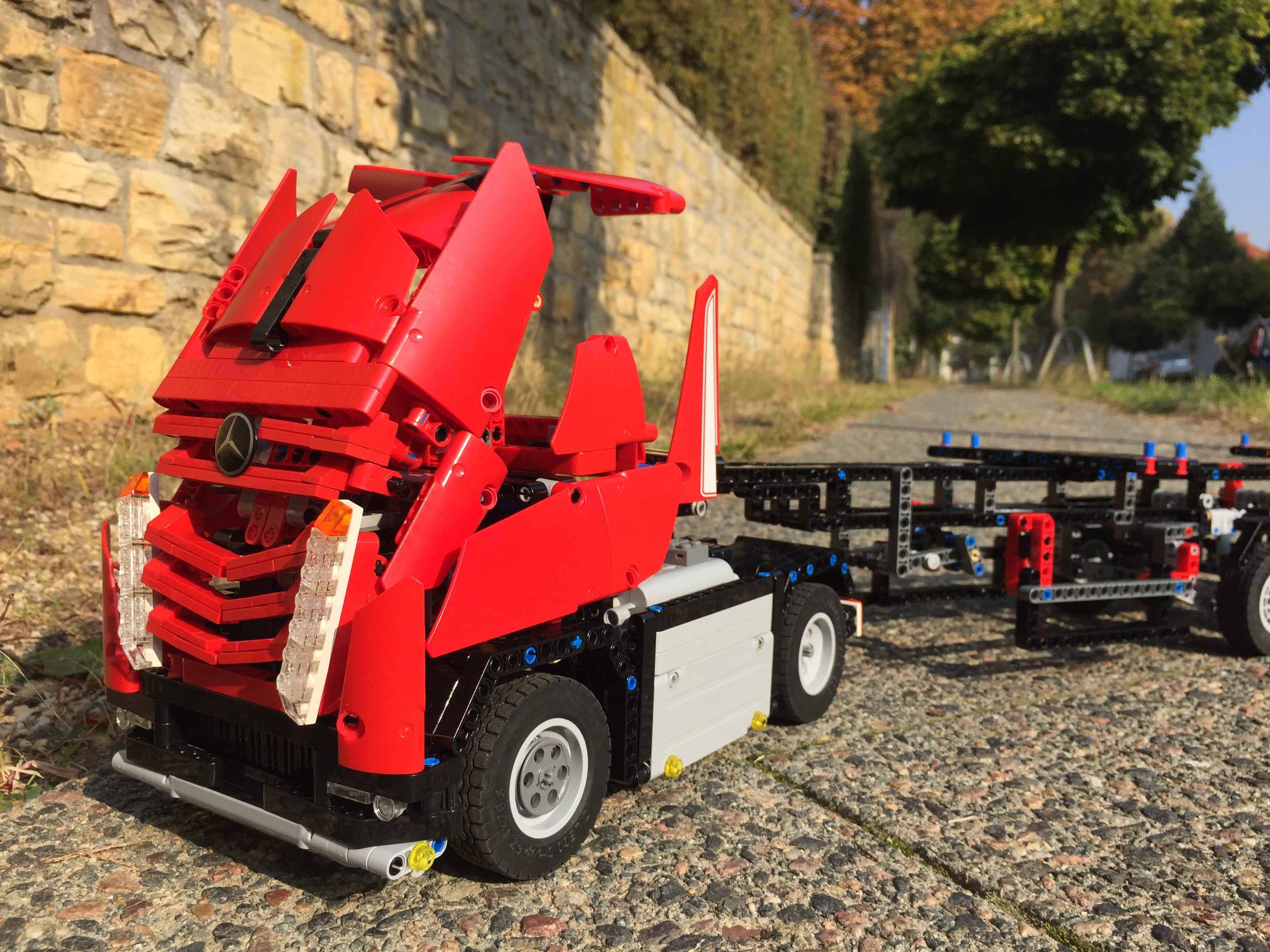 My vision of the Mercedes Benz Truck of the future is a self-driving vehicle powered by a hydrogen fuel cell. This technology has many advantages. First and foremost, the range of the truck will be gigantic: With one load of hydrogen only (you see the big tanks on both sides), the truck is capable of running thousands of miles, e.g. from the US East Coast to West Coast and back with full load. Because we use hydrogen produced with help of solar cells and other renewable energies, the truck is completely free of carbon dioxide emissions. For an even wider range and less energy consumption, my truck is able to lower its roof in order to lower the air drag.
I love the actual look of Mercedes Trucks, so I just slightly evolved the truck's design to make it look both familiar and futuristic. Since the truck is self-driving, there is no need for windshields and mirrors. What used to be the cabin is now housing the fuel cell and improving the air drag.