Today the LEGO® Technic product innovations for the second half of the year were presented at the Nuremberg Toy Fair. Even though we reporters were not allowed to take pictures, let alone record videos, at least we can tell you what's new. And we were also allowed to take a closer look at the models, some of which were not final. Let's go!
LEGO® Technic 42107 "Ducati Panigale V4R"
Release: June 2020
Price: 59,99€
Very nice, well detailed model of the Ducati Panigale V4R – of course in bright red. Judging by the scale, it should fit very well with the existing LEGO® Technic motorcycles especially with the BMW.
Special features and new parts:
new large front brake discs
new shock absorbers with internal springs (damping, not only bouncing)
rear brake disc and wheel mount of the Bugatti
Functions:
front wheel suspended and steerable
rear wheel suspended, drives V-fake motor
LEGO® Technic 42112 "Concrete Mixer Truck"
Release: August 2020
Price: 99,99€
Child friendly model of a four-axle concrete mixer. The truck is 15 studs wide and thus slightly smaller than last year's car transporter (LEGO® Technic 42098). The wheels are fitted with 49.5×20 tyres.
Special features and new parts:
large mixing drum consisting of two moulded parts with internal screw conveyor
dark blue cab (same color like LEGO® Technic 41999)
Functions:
both front axles steered
drum rotation switchable – manual or driven from the rear axle(s)
LEGO® Technic 42113 "Bell V-22 Osprey"
Release: August 2020
Price: 129,99€
Very attractive model of the Bell V-22 Osprey vertical takeoff aircraft. Decisive colour is Dark Bluish Grey with predominantly orange accents. I am not sure if it is the usual orange. In the light of the booth the parts glow extremely, so it almost looked like signal orange. The four functions are switched manually.
Special features and new parts:
new rotor blades
new panel (left and right) suits perfectly Panel Curved 3 x 13 (18944)
Control+ battery box and 1 motor
Functions:
driven rotors
tilting the rotors
retractable undercarriage
open and close chopping flap
LEGO® Technic 42114 "Volvo A60H – Dumper 6×6"
Release: August 2020
Price: 249,99€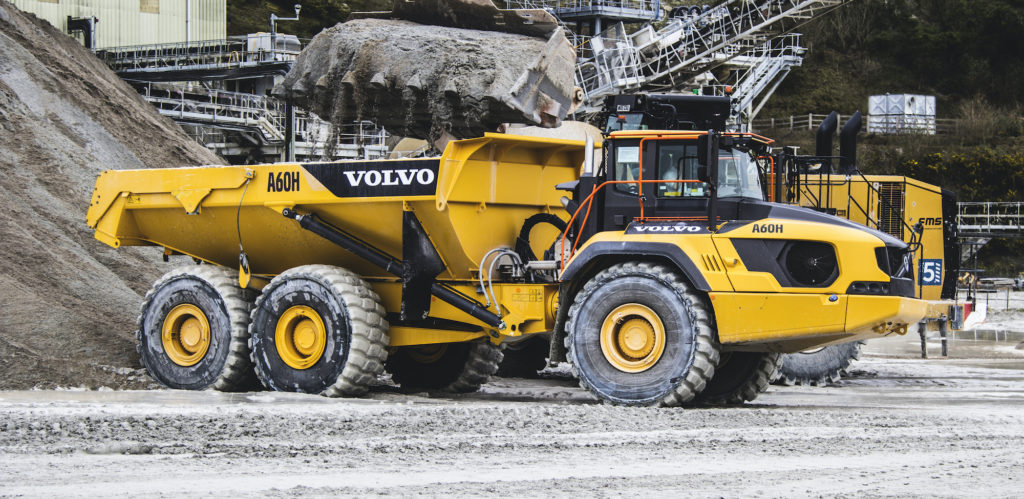 Very nice model of a 6×6 dumper from Volvo. It is similar to the B-model of the Volvo wheel loader (LEGO® Technic 42030), but is much more detailed. The three (?) functions of the model are remote controlled via Control+. Under the opening hood with interesting mechanics there is a more or less detailed fake motor. What's nice about it is that the new differentials from the top gear car (LEGO ® Technic 42109) have been installed three times. Unfortunately, the wheel hubs are the normal portal axles 92908 instead of the great new wheel hubs with planetary gears from the LEGO® Technic 42099. The mudguards from the Land Rover Defender (LEGO® Technic 42110) are in yellow – Yeah 😉
Besonderheiten und neue Teile:
new C+ motor with horizontally driven axis (like LEGO ® Spike 45602 (Large Angular Motor))
2x Control+ XL motor
Control+ Hub
Panel Car Mudguard 15 x 2 x 7 46882, yellow
long linear actuators (as in LEGO® Technic 42100)
Mudguard Arched 9 x 2 x 3, 42531, light bluish grey
Functions:
driving and steering
lifting and lowering trough
hood can be opened manually
LEGO® Technic 42115 "Lamborghini"
Release: Juni 2020
Price: (unbestätigt): 379,99 €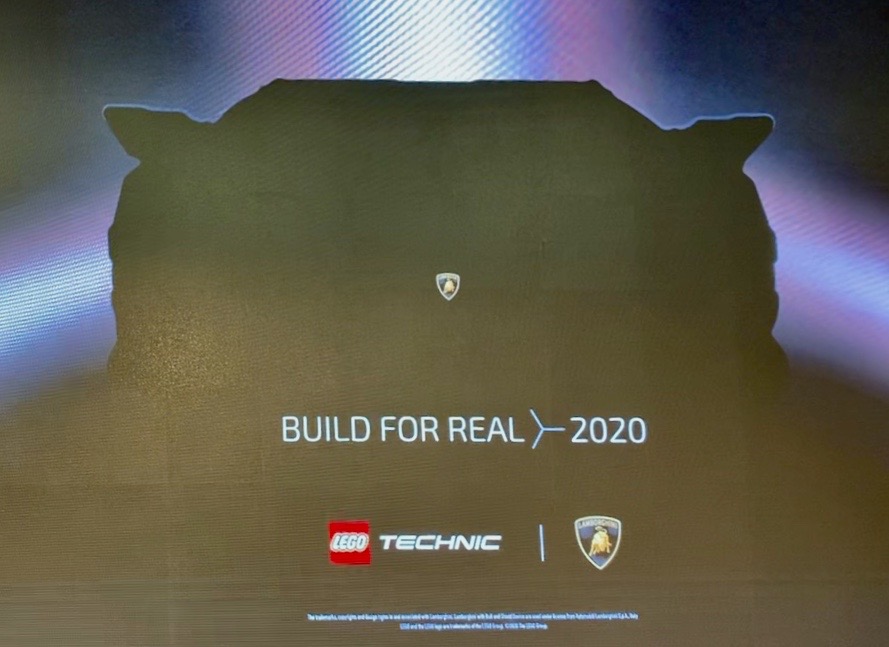 Well, nothing is known for sure. It will be big and expensive and will suit Porsche (LEGO® Technic 42056) and Bugatti (LEGO® Technic 42083) very well. I am very excited!